Hi, my name is Izzy and I moved to Sarratt Bottom a couple of months ago and I love it!
I needed to move because I was brought over from Holland as a show dog and I hated the noise and bustle. As I was so upset by this I was allowed to choose a new home and here I am right in the heart of the Chess Valley with fields and woodland all around, a sparkling clear chalk stream, a water meadow and more rabbits than I have legs!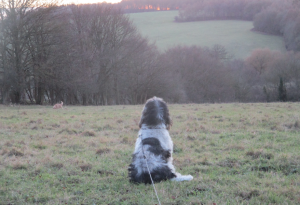 Even better I have found a new best friend as there is a lovely dog here already called Maisie.
She is a bit of a scamp and I have been told not to learn all her naughty ways, but they are fun! Shortly after arriving here we had some lovely snow and Maisie and I had great fun playing in it.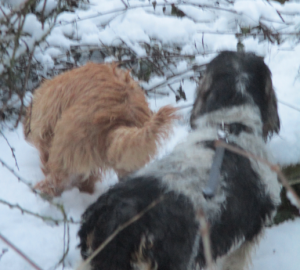 I now go for long walks in the varied and beautiful countryside. It's doggy heaven and we get to meet so many nice people and other dogs. Phew, writing is exhausting so it's time to lie by the fire and have a long snooze with Maisie.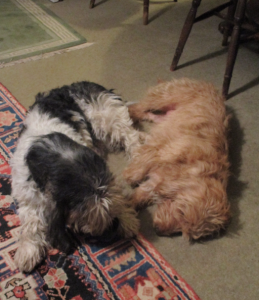 Happy New Year to you all.
Izzy Roe