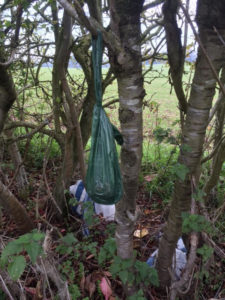 Councillor Michael Groom took up the challenge to start litter picking the Parish.
A little background.
Back in October at our SPC meeting I raised a question about litter, specifically what I had noticed whilst walking around the area. Others agreed there was a noticeable amount of litter (including dog poop bags). Therefore I said I would collect litter over the next couple of months and report back.
Since the 18th October I have collected and recycled 2,944 cans, bottles, take-away food/cups and several very large items.
If you would like to get involved with the clean up then contact the Parish Office, or email :[email protected]
We would welcome many volunteers to get involved and send in their photos!