Parish Council
Sarratt is in a rural area and the Parish Council own and are responsible for a number of open spaces and woodlands. These include the Green in Sarratt Village, Dawes Common in the Chilterns AONB, Commonwood and Penmans Green.
There are some 30 miles of footpaths within the Parish and these are well used by local people and many visitors.
NEW OPENING HOURS
The office is located on the side of Sarratt Village Hall the opening hours are:
 Monday 1:00 pm – 4.00 pm
Wednesday 9.00 am to  12.00 pm  and 2.30 pm  to 4.00 pm
Tuesday Thursday & Friday       9.00 am – 12.00 noon
The office will be closed Monday 13th May pm.
Thursday 16th & Friday 17th May all day
Telephone
The telephone number is 01923 262025 and the Clerk to the Council is Mrs Janice Dawes.
Noticeboards
There are 3 noticeboards around the parish. Outside the Village Hall, the shelter on The Green opposite The Boot and in Bucks Hill. You are welcome to post notices on the open boards in the Village.
Meeting
The next meeting of the Council will take place on
Tuesday 21st May 2019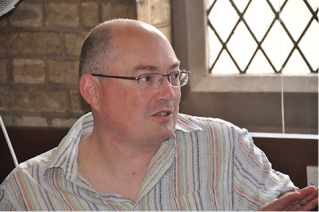 Anthony Soothill
Anthony lives in Sarratt with his wife Kate and son Tom and has been a member of the Parish Council since 2007.  He is Chair (elect) of the O2 Pension Trustee; Chair of the Board of Trustees of Demand, a charity for the disabled that removes barriers to inclusion, participation and independence; and a Director of Sarratt Village CIC, the community-owned company that runs our village shop.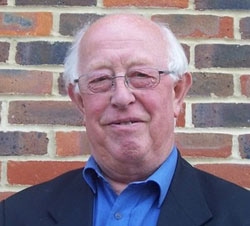 John Gell
John has been on the Parish Council since 1987 and a past Chairman on 4 occasions.  He is a retired farmer and is currently lead member for Highways.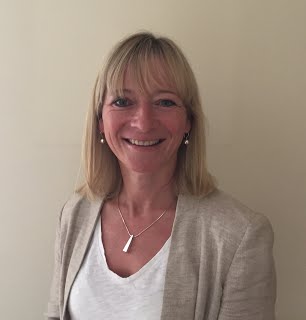 Sarah Dobson
Vice Chairman
My name is Sarah Dobson and I have lived in Sarratt for 17 years. I am married to John Gill, who is Treasurer of the Sarratt Horticultural Society. We have two sons who both attend St Clement Danes School and two black labradors. I also work part time. When I'm not working, I am the Cub Scout Leader (Akela!) for our Sarratt Cub Pack, a position I've held for over 4 years, and have previously been involved in other initiatives in the Village including development of the Parish Plan, the Village Day held at Micklefield Hall and served on the KGV Committee for 3 years. I think Sarratt is a wonderful Village, set in beautiful surroundings blessed with an incredibly active and supportive community across all generations. I was delighted to become a member of the Sarratt Parish Council in November 2017 and hope I will be able to help preserve the things so many of us love about Sarratt as well as supporting the future development of the village in a way which protects the things we treasure whilst enabling it to continue to grow and thrive.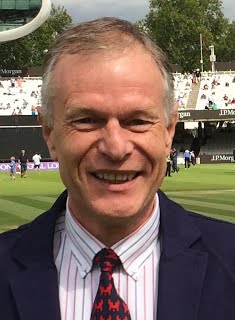 Peter Thorp
I have lived in Sarratt since 2015 having spent more than 30 years in Croxley Green.
I married Yvonne in March 2017 and between us we have five children in their twenties and thirties.
My professional background includes Physical Education teaching (three secondary schools in Watford), twenty years in financial services and director of a management development company specialising in coaching, mentoring and leadership training.
I am now semi retired and enjoy a small amount of consultancy work together with a number of voluntary roles.
I particularly enjoy working with young people and hope I can make a difference in this area.
Sarratt is a wonderful place to live with so much potential for people of all ages.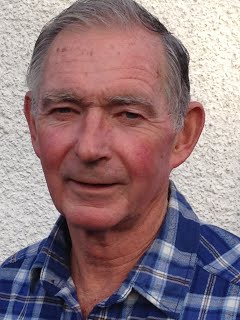 David Turner
Chairman of the Council
David is a Solicitor in private practice and his office base is Rickmansworth. He was Senior Partner of the firm (Blaser Mills) for many years, but retired from partnership some 4 years ago, and now works 3 days a week.  His specialist area is residential and commercial property law.
Having spent his early life abroad, he completed his education at Watford Grammar School. He is married to Sandra, and they have lived in Sarratt for some 16 years. They have always lived in the area, and indeed David started his working life in Rickmansworth some 50 years ago!
His wife Sandra is Secretary of the Sarratt  Horticultural Society. They both enjoy walking, gardening and playing golf, and are members of West Herts Golf Club, and indeed David was Captain of the Club for the year 2010 – 2011.
The Church, Village Shop, and three local pubs  pull the village together, and the close-knit community is something they both cherish, and value.
Michael Groom
Michael moved to Sarratt with his wife Valerie in 2005 and has been a member of the Parish Council since 2015. He is the Managing Director of Lucid Electronics and a Director of Russell Place Management. He is an active fund raiser for a local Hospice having completed several long distant walking challenges to raise much needed funds. Last year he became a member of the local Sarratt Tennis club. The beautiful area of Sarratt is rural but a very convenient location, with a School, Church, active social scene, a thriving Village Shop and three local pubs is something they both cherish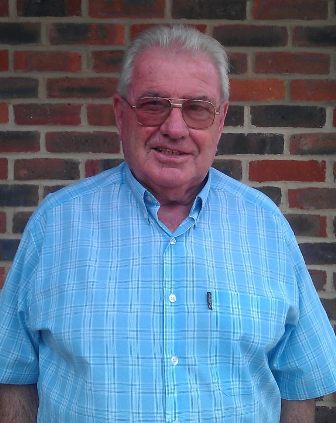 David Rees
I moved to Sarratt in 1968 into a house i built in Church lane My family consisted of my wife and i and gary 11 Glyn 7 I soon got involved in in Sarratt firstly with the FC and was soon appointed manager of the first team At this time the playing field only had a wood hut with no water or electric The playing field trustees had all disappeared A few of us reformed the managing trustees to try to improve the facilities .We raised money from functions grants and from the developers of The Briars who had used our access road with no payment until we pressed them. We got a planning consent to build a new pavilion and as we had sufficient funds built it I became chair of the trustees for many years in which we Raised funds to install 2 tennis courts children's play equipment .We extended the pavilion to form an indoor bowls club Iwas voted on to the PC and soon became chair of planning.  I had a very hectic 2 yrs in the chair and now am happy to be chair of planning helping parishioners with planning problems and also being the Councils Trustee on Days Charity a great asset to the village
I am now the oldest councillor at 84 his year and hope to carry on as long as possible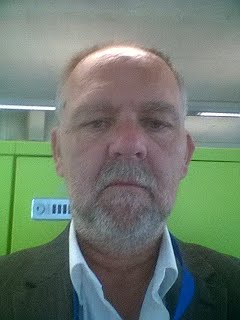 Nick Mortimer
I joined the Council in 2014 and I am committed to protecting the environment that surrounds our parish.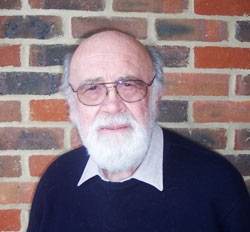 Mike Musk
I was born in Watford in 1936 , moved to Croxley Green in the same year until 1958.I was educated at Watford Grammar School The only interruption was 2years National Service, most of it spent at the local radar site at Martins Top and Stanmore Bentley Priory
I have lived in the village for 52 years and I have been married to Rita for 60 this years this April 5th. Our two children Nicola and Philip also live in Belsize and so do 3 of our 5 grandchildren.
Since 1986 my son and I have been developing and running Harefield Marina
My other local interest is the Fullerians Rugby Club and have been their President for the last 24 yrs
As well as the Councillors.  The day to day work of the Council is done by the Clerk, Mrs Janice Dawes.  Planning Presentations are prepared by Mrs Wynn Kent.