Christmas at Sarratt School
 At Sarratt School there are many events to celebrate the meaning of Christmas and enjoy the festive season. Here are some of them:
 Nativity
The Nativity was performed by KS1, showing us the arduous journey that Mary and Joseph took and also the moments of bewilderment they faced when the Angel Gabriel said that their baby is the son of God. KS1 performed this beautifully.
Pottery sale
The Pottery Sale took place on Monday 13th  and Wednesday 15th where Pottery Club sold Christmas decorations to raise money for the School. These decorations were handcrafted by the children and many were glazed by the hardworking Mrs Lamb who ran the club the sale proved to be a great success.
Singing
KS2 are doing concerts singing some AMAZING christmas carols. Year 3 and Year 4 did their concert on Monday 13th the same day as the pottery sale/ Many parents gathered to watch their children even though it was a rainy day;people suited up in their coats or brung umbrellas.
Sadly, we weren't all there for Year 5 and Year 6 but we know it was stunning!
 Christmas Jumper Day & Christmas Dinner
Although it was PE for some everyone all wore fabulous jumpers from traditional to silly ones it was great and very festive. Even the staff wore their awesome Christmas jumpers.On the same day, we had a delicious Christmas dinner the Teacher sat down with their classes.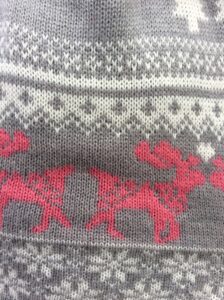 These are just some of the ways that we have been celebrating Christmas at Sarratt School.
We would like to take this opportunity to wish all of our readers a VERY Merry Christmas and a Happy New Year.
 From the Junior Journalist team (with a special mention to Eve for her amazing effort in writing this blog. Eve, your dedication to the Junior Journalists is commendable.)